Concern for product safety is one of the key points when choosing an automatic wrapper. Applying corner pieces is an extra that many companies choose. In the case at hand, we see how Omega from Atlanta Stretch can apply said corner pieces by itself, as part of the process, applying one more layer of protection to the wrapped product
The benefit of applying corner pieces with the Omega from Atlanta
By using corner pieces, we can protect products thus avoiding damage when transporting them to the client. Despite being well wrapped, occasional bumps or scratches are inevitable. Corner pieces increase the resistance of said packaging, and create much more solid and safe loads. What's more:
They avoid cuts and damage.
Provide support.
Create a more compact pallet.
Create a base for possible strapping.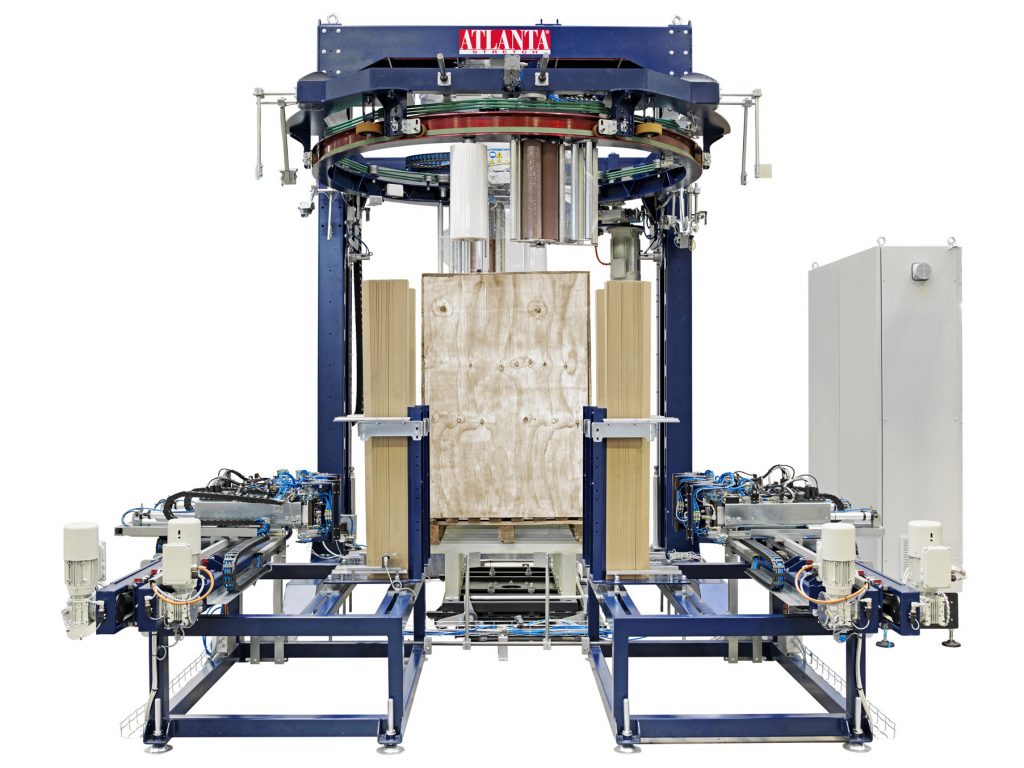 What type of market is interested in applying corner pieces?
The system of applying corner pieces with the Omega wrapper is interesting for any type of market. However, let's look at the most significant ones:
Food: The food industry requires pallets with a quality wrap, and the corner pieces help to protect an array of food products. Whether they are products from vegetable gardens, already packaged or fresh.
Construction: Finishes are the most important thing in this sector. The construction industry transports millions of pallets of material every day, and these corner pieces ensure the packaging against scratches, breakage or any unwanted mark.
Furniture and decoration: The furniture and decoration sector is another that requires perfect finishes. Thus, corner pieces also avoid all kinds of marks and scratches that can damage the product.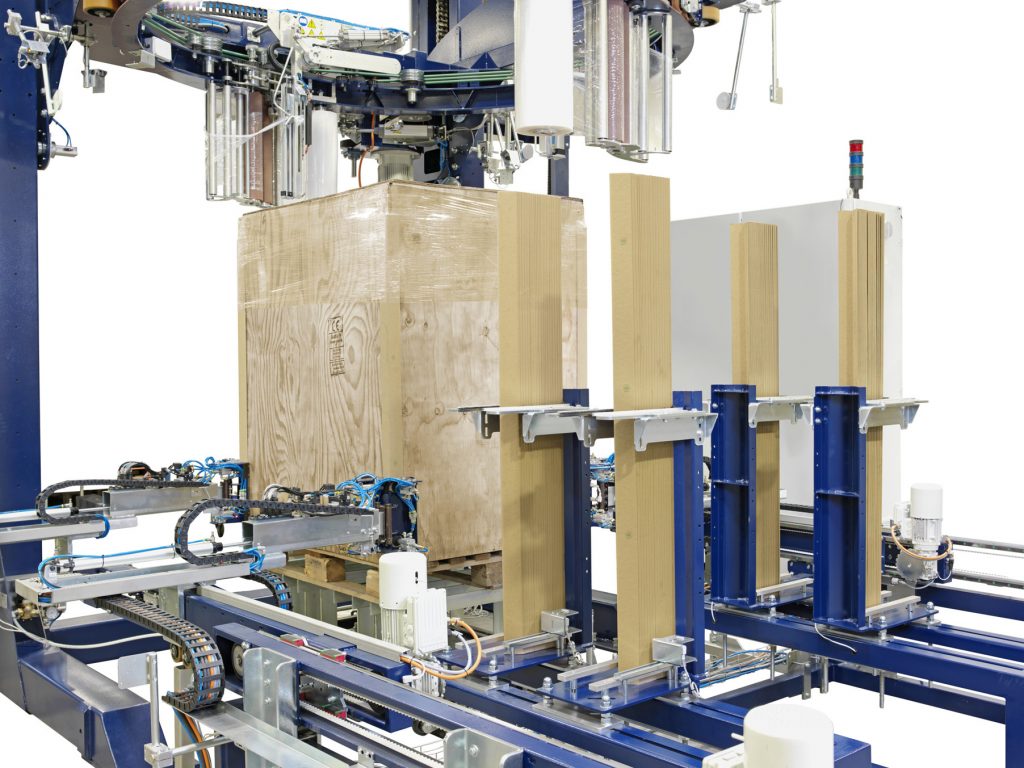 Omega and Atlanta: customised projects
These are some examples of those we have worked on, but the Atlanta Stretch Omega adapts to any packing line with high packing rates. Accordingly, the Atlanta Stretch engineering team adapts projects exclusively for each client, whereby the Omega or any of the automatic or semi-automatic machines in the catalogue can be configured depending on the needs of each company
The system for applying corner pieces is another accessory from a machine which can wrap up to 100 pallets/hour.  This performance along with a complete line from Atlanta Stretch ensures both total efficiency and quality finishes.
This is how the Omega from Atlanta Stretch works
Would you like to see the full potential of the Atlanta Omega? Check out the technical specifications and discover all the videos available from our catalogue. Contact us without obligation to find out all the details