Mytho S: A wrapping machine allied with your operators.
The creation of the Mytho S by Atlanta Stretch was born from the desire to add a "top of the range" machine to the selection of semi-automatic wrapping machines with rotary table. The change of colours and design conceals a machine with more reinforced guides and a series of LED lighting systems that indicate the process the machine is in.
Mytho S + Arya: A unique machine
The introduction of the Arya system, the only system in the packaging world that allows a semi-automatic machine to start the packaging process without the need to tie the plastic to the pallet, has changed the industry. Mytho S becomes the only turntable machine that can incorporate it, thus improving the efficiency of all types of pallet packaging. Arya brings a much more developed system that includes neither compressed air nor mechanical parts whose use entails wear and tear, and ultimately a replacement that generates added costs.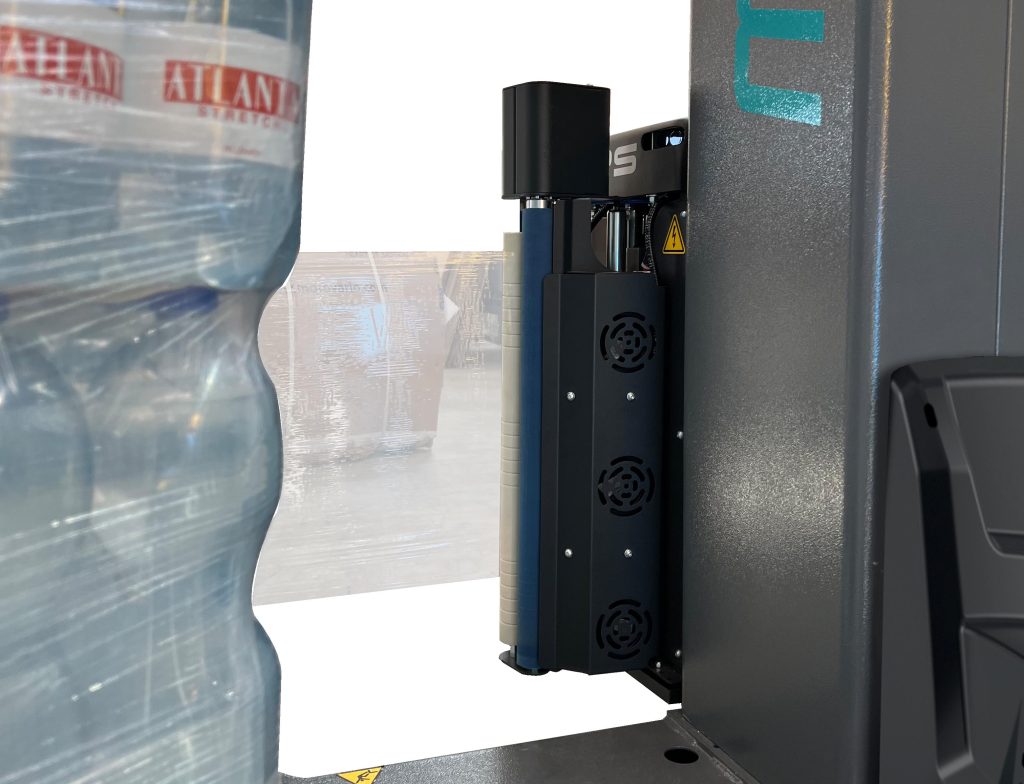 At the forefront
The combination of Mytho and Arya means not only efficiency in packing time, but also better ergonomics for warehouse operators. Logistically, it is a step forward in terms of reducing the number of steps in the palletisation process of a product. Atlanta continues to move forward, firmly committed to efficiency in all industrial processes.
DISCOVER THE FULL POTENTIAL OF MYTHO S HERE