All4Pack opens its doors in France to present the most important innovations in the world of packaging. As one of the most important trade fairs in the sector, we want to be there to show you what's new, and this year, we promise you that All4Pack will be very busy. Haven't you seen the new photo of Atlanta Stretch yet? Coming soon… it's coming. In addition, at the show you will find the entire catalogue of packaging machinery from Atlanta Stretch and Comarme. Case sealers, case erectors and case packers make up an extensive range of possibilities designed to complete your warehouse to the maximum. If you need to palletise at any speed: Atlanta Stretch.
Our machinery adapts to your needs, whether it is an existing line or a completely new installation, both automatic and semi-automatic. But before palletising, you will need to form your boxes and seal them: no problem. Comarme has the best line of machines designed for this purpose. The case erectors offer you the possibility of creating lines with the same type of case, or also in self-forming mode, so that the batch of cases can include different units in the same run. In the case sealers sector, Comarme offers you from semi-automatic workstations to fully automated lines.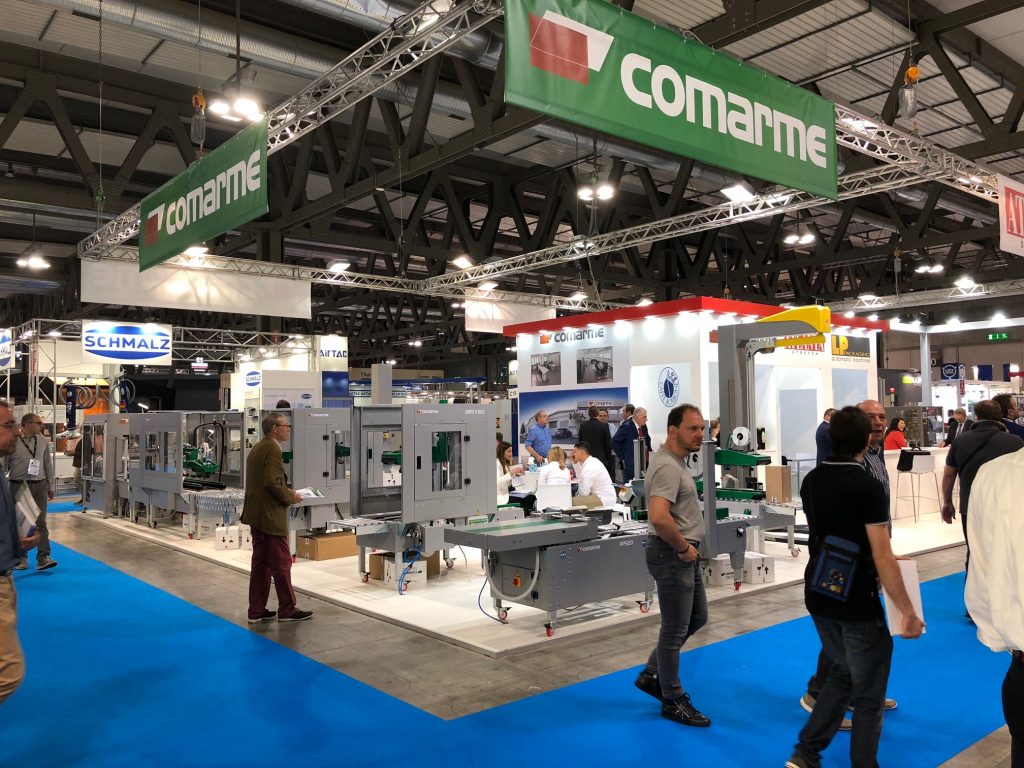 We like to revolutionize
At Atlanta Stretch we are always at the forefront and we want to surprise you. Over the next few days you will know all the details of a new product that we have been designing for some time. Keep an eye on our social networks: LINKEDIN.