Why do we manufacture stretch film wrappers in stainless Steel? International sanitary requirements for machinery for food are very demanding. At Atlanta Stretch we have a series of machines available and adapted to UNE-EN ISO 1672 standards. This guide highlights all the requirements that a machine involved in food processing must meet. And that's what we have done with all the different wrappers in our catalogue.
Aim: cleaning
Stainless steel is the perfect choice when it comes to hygiene. Its resistance to different products means it can be cleaned with every guarantee. The stainless steel in Atlanta machinery has certain characteristics that make it the star element for this use:
Corrosion resistance
Resistance to temperature change
Impenetrable surface due to the absence of pores
Stainless steel is your protection too
Does not deteriorate
Stainless steel: where do I use it?
There are many industries that require machinery made of stainless steel for packaging. Among them are.
Pre-cooked food
Frozen
Wine
Beer brewing
Canning
Catering
Flour
These are just a few of the industries that may require such material. The list is much longer, and also obligatory. All machinery in the Atlanta Stretch catalogue can be made of stainless steel, so that whatever your need, you can adapt our machinery to your needs.
Choose yours:
Machines available in stainless steel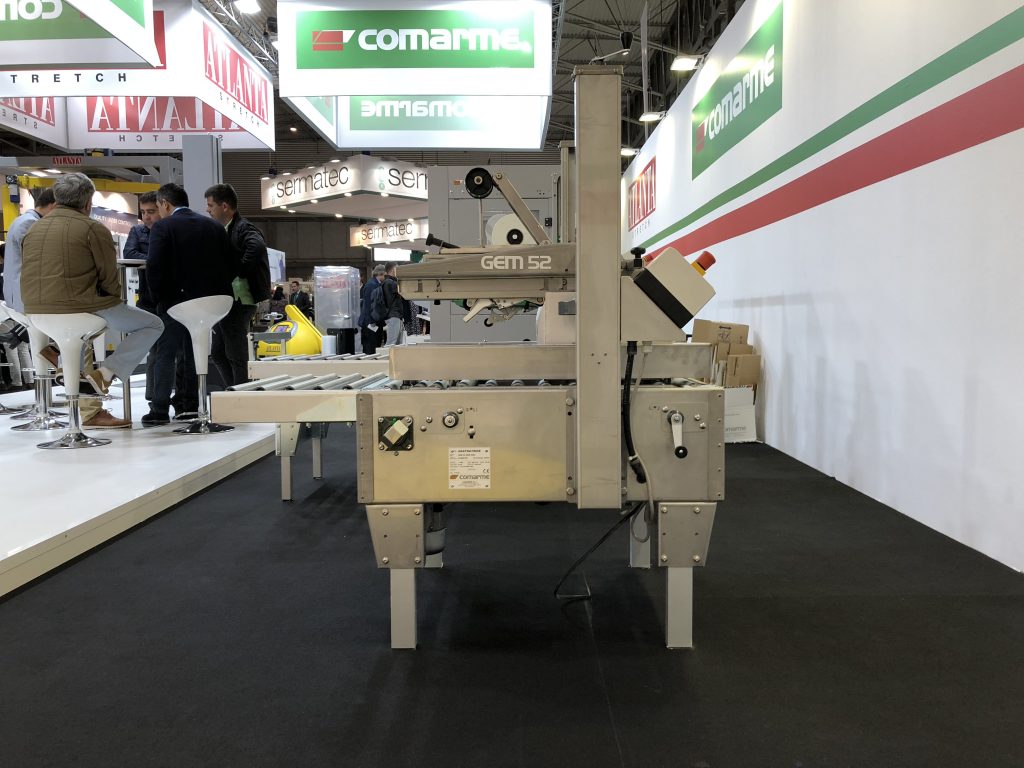 Atlanta can manufacture most of their machines in stainless steel. Consult with our technicians by using the contact on the label of the machine. Having one of these machines ensures cleanliness and sanitary safety, including all the certificates you need when handling depends on what food or product is used. Finally, if you are in an industry such as meat or food in general, do not hesitate, find out more about Comarme Ibérica andAtlanta Ibérica.