We are not sure if Frodo in The Lord of the Rings was making reference to Atlanta Stretch's Omega wrapping machine, but the analogy is well worth it. The Omega and the Omega Double, combine speed, efficiency and productivity in equal measure. Years spent working with hundreds of ends of lines have enabled us to develop a packaging machine which will secure your loads so that they reach the customer in the best way possible.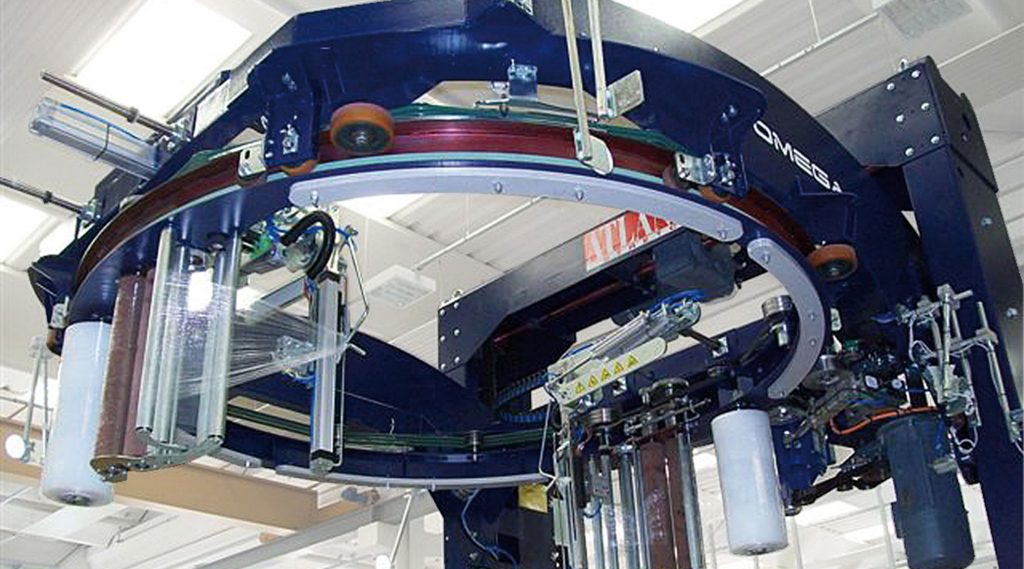 Maximum speed: 140 pallets per hour
This would be "the figure." The Omega's optional dual carriage is what makes it unbeatable. Robust in itself, this palletizer is efficient at any end of line. Although its little sisters have rotating tables or rotating arms; the rotating ring breaks all records until it is in excess of one hundred pallets per hour.
A maintenance-free wrapping machine
The productivity of the Omega hides a secret… maintenance. The absence of electrical contacts and complicated current generation systems in the ring mean that the largest of Atlanta's pallet wrappers require no specialized attention. Do you want to know all the specifications of this machine? Click here and enter the specialist area.