Atlanta Stretch look for different ideas which will adapt to all kinds of industrial facilities. With years at the top of the wrapping machine market we have successfully developed a catalogue where automatic wrappers can be adapted to each situation. While Atlanta has both semi-automatic and automatic machinery, today we focus on the second. Here, we will talk about machines with a high rate of packaging, which will be the key aspect in our end of line.
What kind of automatic wrappers are there?
We can divide Atlanta automatic wrappers into three different types: rotary ring, rotary arm, and turntable. 5 different machines to choose from depending on the rate and your facilities. In some cases, there are more than 100 pallets / hour, which represents an incredible time saving as well as enormous efficiency when carrying out the last step before loading.
Rotary ring, rotary arm and turntable
Omega and Omega Double: these are high-speed machines, which guarantee the correct use of a customer's film. Saving time and material is crucial in any process of these characteristics. The Omega adapts to different types of line and has options such as:
Conveyors at different heights
Upper pressers
Roping system
Clamp and cut system
Installation of corner pieces
Double spool
CHECK OUT THE VIDEO AND COMPLETE TECHNICAL SPECIFICATIONS HERE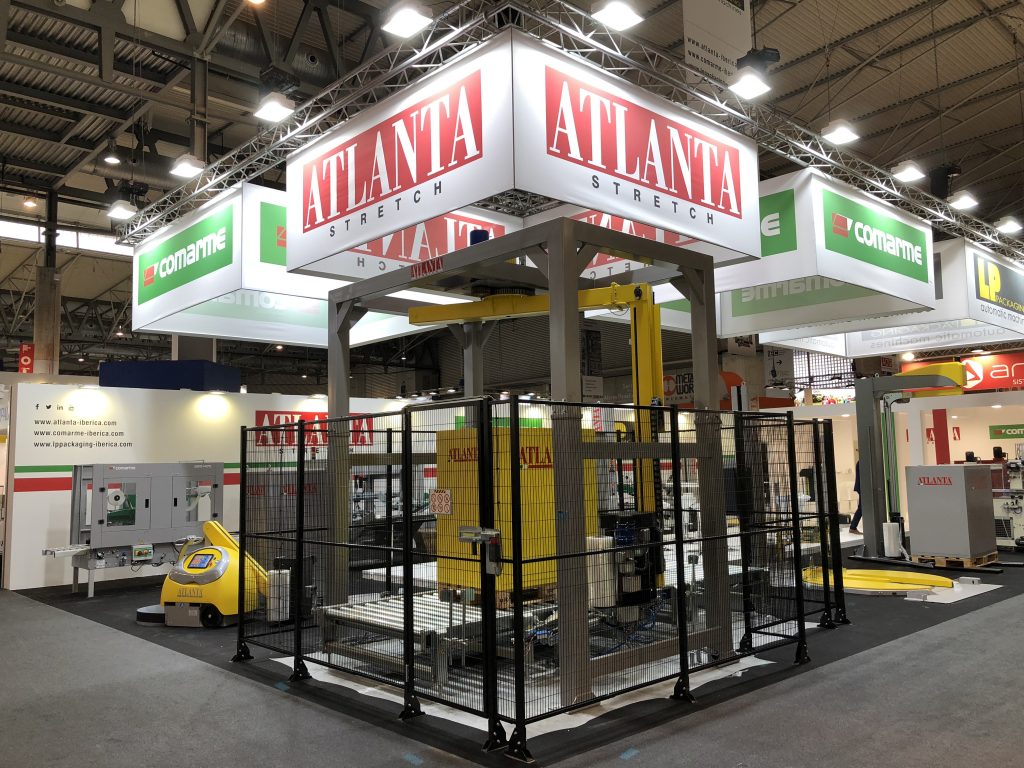 Revolution and Lybra Station: these machines can also exceed 100 pallets per hour and they adapt to any type of film or customer need. Both machines are characterized by the presence of an upper arm that rotates around the pallet being packed. In the case of very heavy, unstable loads, the arm is a great choice for packing without the danger of a load tipping over. In addition, you have every guarantee of a machine with a high packaging performance.
CHECK OUT THE VIDEO AND COMPLETE TECHNICAL SPECIFICATIONS HERE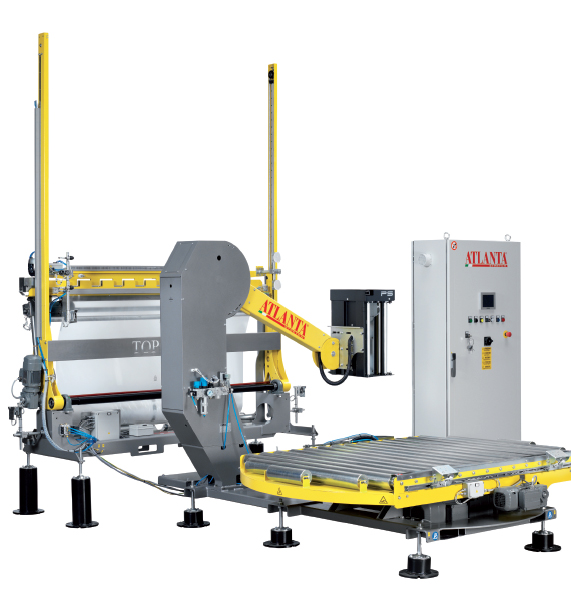 Mytho A and Mytho Station: The Mythos are turntable machines which can be incorporated in any end of line. They can support loads of up to 2000 kg. In this case we are talking about machines with an extendable arm achieving height in very little space. This machine can come with a column, where a double spool can be installed.
CHECK OUT THE VIDEO AND COMPLETE TECHNICAL SPECIFICATIONS HERE
And this is the brand's catalogue of automatic machinery. You can ask us for more information in the budget section of each machine. Our technical team will help you understand each machine better and adapt it perfectly to your facilities.