It is no coincidence that stainless steel is one of the most used materials in the food industry. At Atlanta Stretch and Comarme we have machines that meet your needs, and many of them can be built in this material. The European Union UNE-EN ISO1672 standard indicates some conditions that machines involved in food processing must meet. Accordingly, reducing health risks and maintaining sanitary conditions is a must.
Why use a stainless steel machine?
We use stainless steel because it is the material most associated with hygiene. The following features help us understand the choice better:
•   Resistance to temperature changes.
•   Resistant to corrosion.
•   Resistance to impact.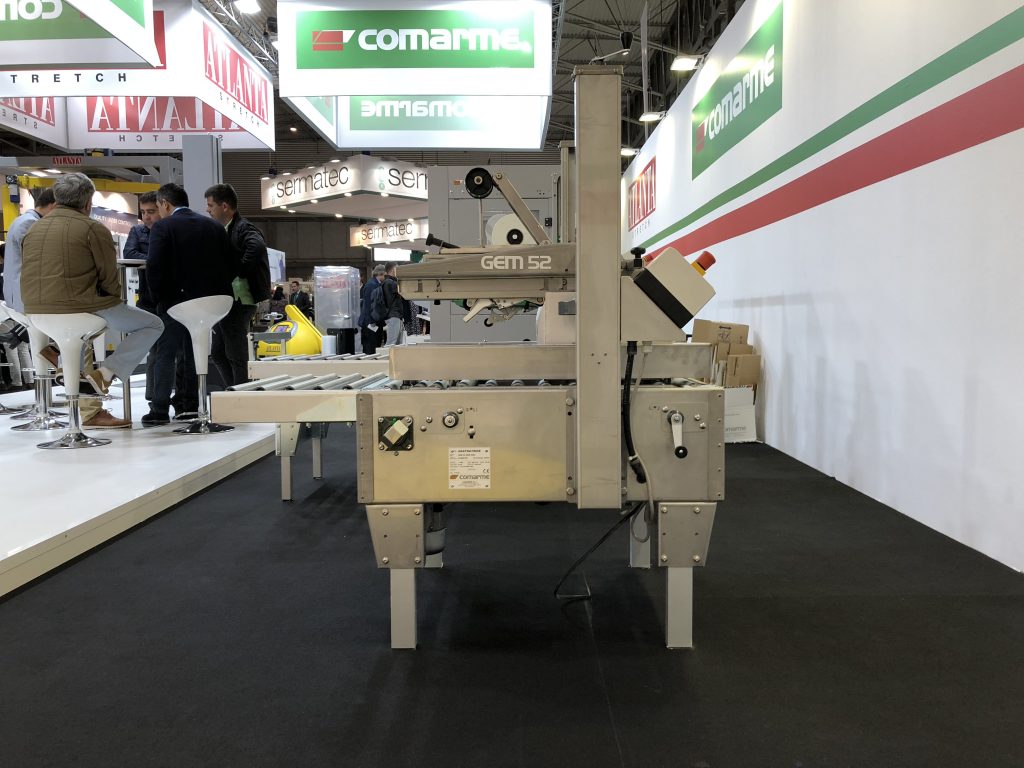 Is INOX really stainless?
Corrosion is present in all metals. Each one has a different reaction, and the composition of INOX (chromium and carbon), creates a protective, self-healing layer, which creates resistance to that corrosion. This layer separates the oxygen from the metal, thus preventing oxidation. So is it true? Yes, but its reaction to oxygen and other agents makes it more resistant and, therefore, perfect for packing and boxing food of all kinds.
Are there wrappers, sealers or formers in INOX?
Yes, in fact a large part of the Atlanta Stretch catalogue can be made entirely in stainless steel, which will give you a safe end of line which complies with current legislation. Are you interested in stainless wrappers? Consult the Atlanta Stretch catalogue and ask us for information without any obligation.