We continuously repeat how necessary it is to know the market. And we do. Our trips to Europe attending trade fairs in the sector give us first-hand news. We combine this first part of the formula with the global knowledge of our clients, to create innovations tailored to your needs. In this case we flew to Milan to present a new machine, the Comarme GEM 535 sealer, a great example of what we are explaining here.
The range of sealers has new competition. An innovative machine for sealing cardboard boxesThe new revolutionizing semi-automatic GEM has a drive system incorporating four belts, instead of the two that we can find in other machines. Increasing the range of sizes offers more solutions, and sealing taller and narrower boxes was essential for some industries. Do you want to know everything about the GEM 535? Here you have all the information.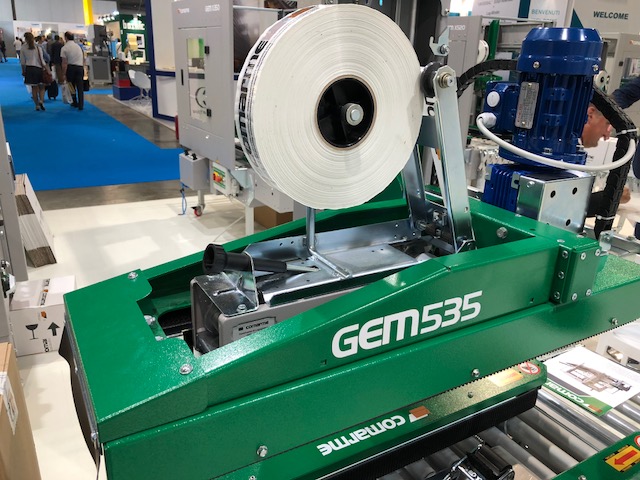 At Ipack-IMA we also had the chance to see the shrink-wrapping options. LP Packaging has the best technology when it comes to packaging your products. Soon you can get to know all the machinery from this Italian firm, which has years of experience in the sector. And with this machinery you will be able to expand your end of line. We were present with the entire Atlanta Stretch catalogue. Automatic and semi-automatic wrappers that were, as always, one of the most visited points. We will continue to inform you!